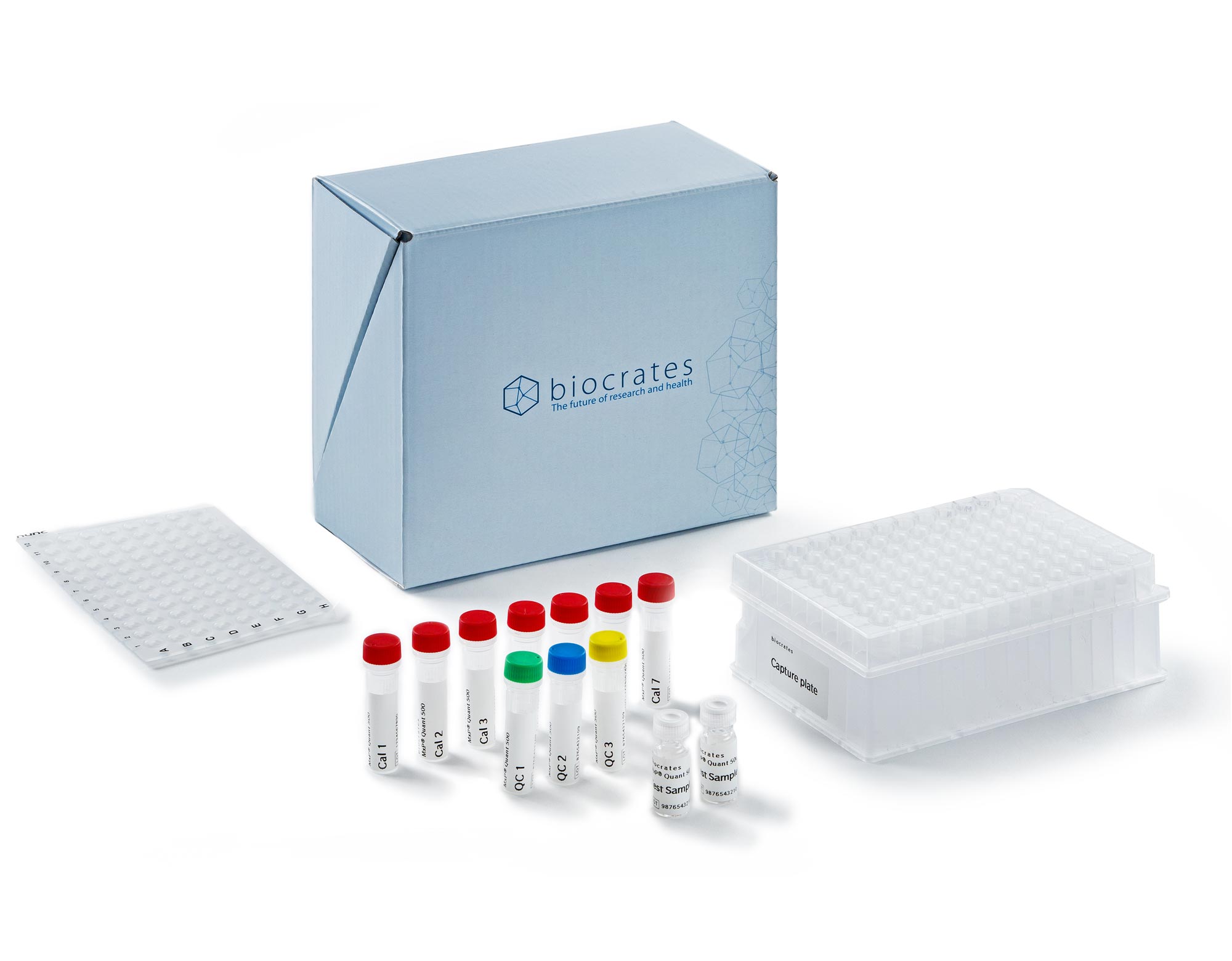 AbsoluteIDQ® Bile Acids kit starter package
Starter package components
Kit plate | 80 samples
Bile Acids (U)HPLC column
Bile Acids (U)HPLC precolumn
Bile Acids (U)HPLC precolumn holder
Setup box – autosampler calibration plate
First steps guide
WebIDQ | one-year subscription
Instrument methods and documents (e.g. user manuals and technical guides)
Remote kit installation support, 4 hours included
AbsoluteIDQ® Bile Acids kit starter package
The starter package contains everything you need for your first kit experience.
The kit plate enables you to get started with your metabolomics project and to analyze 80 study samples.
WebIDQ is biocrates' proprietary workflow software for project design, automated quantification, validation, data normalization, and export of your results to various file formats.
The (U)HPLC column, precolumn, and precolumn holder are used for liquid chromatography (LC) measurement. To guarantee optimal results, we recommend using these columns - other columns are not supported. The flow -injection -analysis (FIA) part of the kit does not require a column.
An autosampler calibration plate is included so you can adjust your autosampler to the 96-deep well mass spectrometry plate.
Online installation retraining
Online kit training, covering workflow guidance for the WebIDQ software and sample/plate preparation.
Training on a complete kit workflow, including the laboratory and mass spectrometer system and key features of the WebIDQ software, can be completed in two online sessions.
A system suitability test will be used to assess the performance of your liquid chromotography-mass spectometry (LC-MS) platform.
A biocrates support specialist will assess the kit's performance and provide you with comprehensive feedback.
Expiration date
6 months after shipping date
when stored at -20 °C
12 months after shipping date
when stored at -80 °C
For research use only. Not for use in diagnostic procedures.