Contents
Calibration standards (seven levels)
Quality control (one level, urine-based)
Internal standard
Zero sample
The urine add-on is essential if your metabolomics experiment involves the analysis of urine samples.
For research use only. Not for use in diagnostic procedures.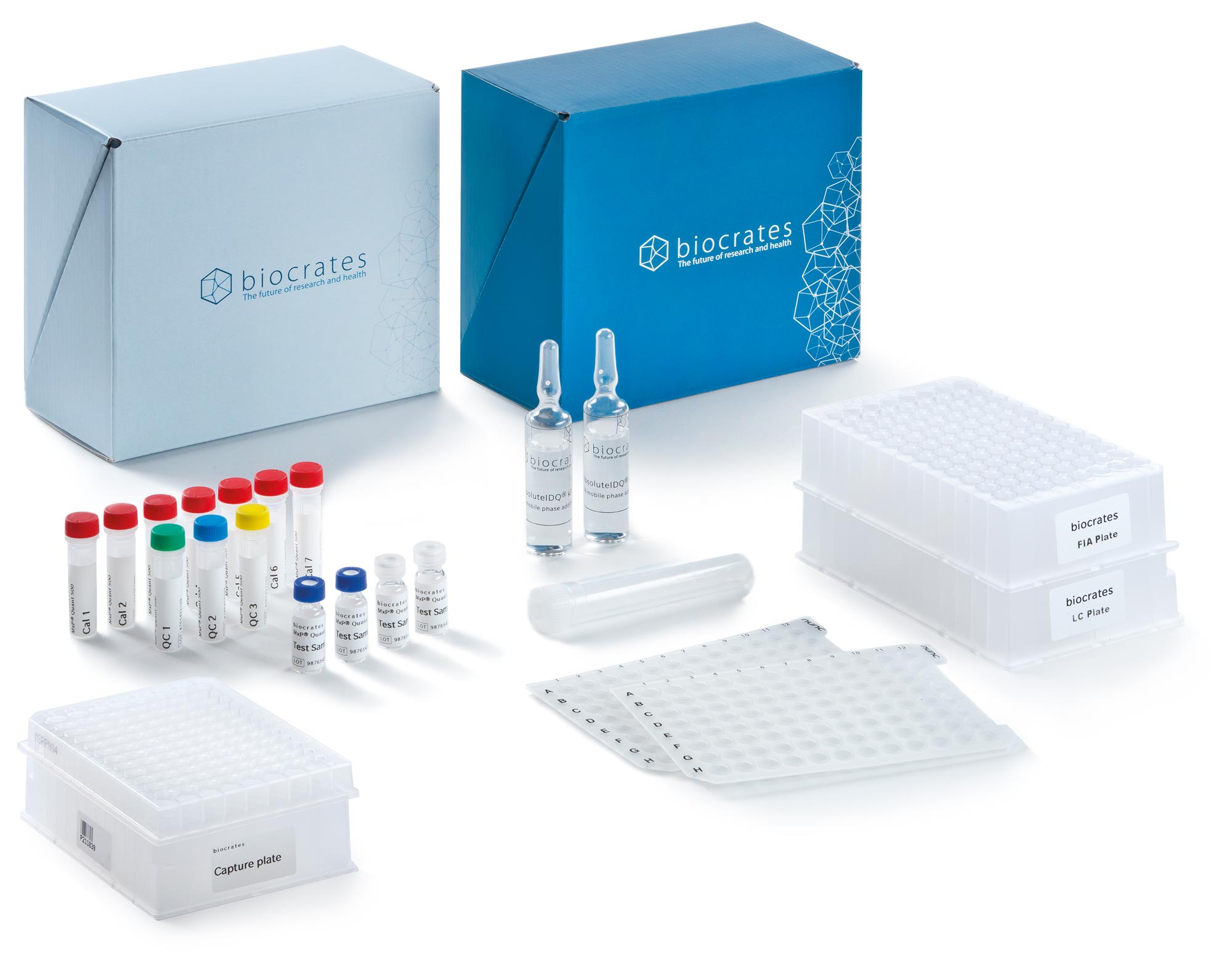 MxP® Quant 500 kit
A comprehensive kit solution for standardized and quantitative targeted metabolic profiling.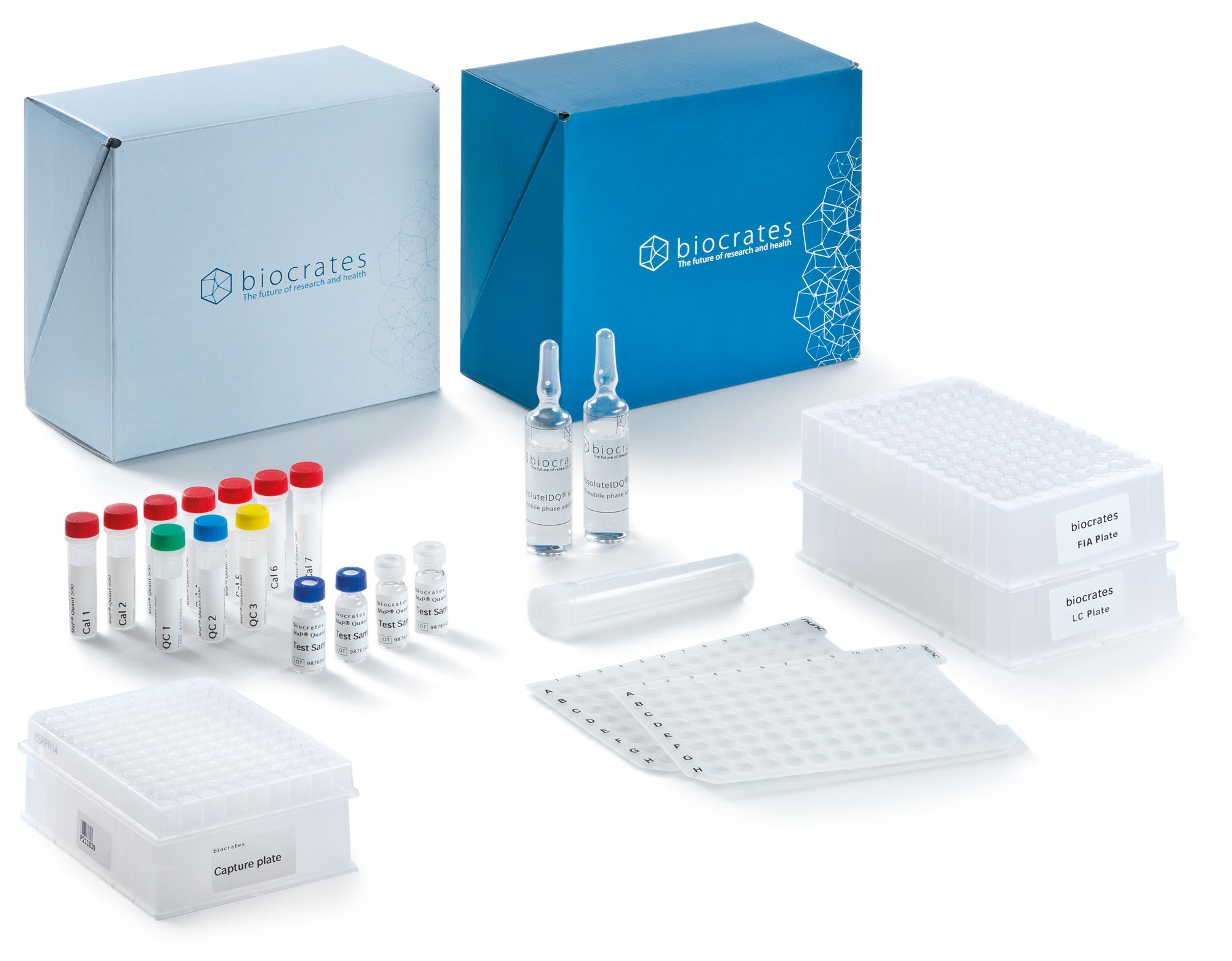 AbsoluteIDQ® p180 kit
Our simple and high-throughput metabolomics tool for basic, clinical, and epidemiological research.